We create clean contemporary designs for organisations that work in the outdoors. Whether it's a corporate identity, clothing graphics or a new look for an event you're organising, our designs stand out.
This page showcases some designs we have recently created. Click on the images below for more information.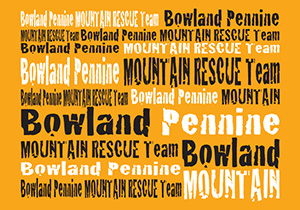 Bowland Pennine Mountain Rescue Team
We designed a buff to make the Bowland Pennine Mountain Rescue Team really stand out. It's fun and chunky (and just a little bit groovy!) Wearing these will help team members to keep the wind off their necks on those cold, winter call-outs. The attractive buff will also be sold locally to promote the teams' work and raise vitally needed funds.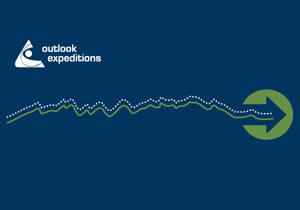 Outlook Expeditions
Outlook Expeditions is the UK's leading independent expedition and adventure company. They provide two T-shirts: one for all participants and one for teachers/leaders. They have to look good in their own right as well as complementing each other. They commissioned us to redesign and print both T-shirts. They were delighted with the results.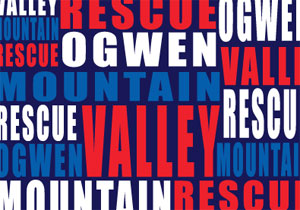 Ogwen Valley Mountain Rescue
Ogwen Valley Mountain Rescue needed a new bright and funky design for their buffs. We came up with a simple red, white and blue design which works well flat or crumpled. We liked it. So did they.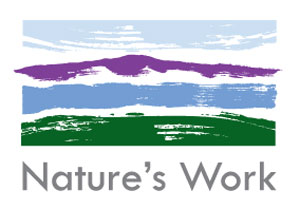 Nature's Work
The eco consultancy approached us to create a new look to project its work promoting environmental understanding within the outdoor industry. The corporate logo and identity we created uses iconic abstract imagery of the four elements of nature resulting in a clean modern look.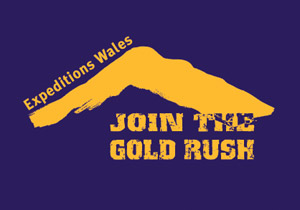 Expeditions Wales
This leading expeditions company realised that they needed a fresh look. They wanted a modern design for endurance clothing worn by mountain trainers for Duke of Edinburgh Award expeditions (and for sale to individuals too). We produced this vibrant gold design printed on a long sleeve navy blue performance top.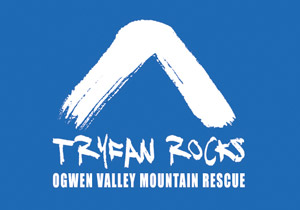 Ogwen Valley Mountain Rescue
One of the UK's busiest mountain rescue teams asked us to design a new T-shirt to spruce up their image and sell as a fundraiser. We focused on the most famous and iconic Ogwen mountain, Tryfan. Printed on organic Earth Positive T-shirts, our design has been a big hit with team supporters, young and old.